You are here: Home » The Marketing Diary » Marketing Stories » Great Customer Service, Not Branding Creates Brand Loyalty
Great Customer Service, Not Branding Creates Brand Loyalty
Branding is important, no doubt about that, but brand loyalty is best generated by excellent customer service, especially in this day and age, and not by "traditional" branding activities.
To see the point, just read this story one of our readers just sent us:
"In early 2005 our Sharp microwave broke down after many years of successful service. So we needed a new one, but I had to be sure that the new model apart from meeting our functional requirements also would fit within the same dimensions the old one had occupied.
On the www.sharp.nl web site I found an email facility through which I sent them this question.
The very next day in the mail I found a big envelope from the Benelux Sharp importer with letter + product brochure and extensive additional information about sizes, etc. In fact, everything I needed to solve the issue. When I took all this info with me to the local store I even knew more than the salesperson!
Needless to say we're very satisfied customers ..."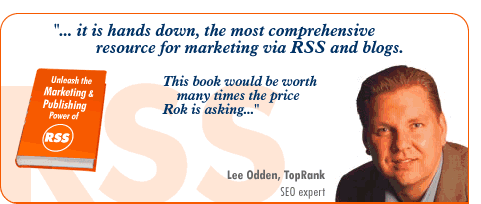 Joe Vitale's New Book Launch Campaign

The Future of the Marketing Diary

Joe Does It Again, After Taking On Potter For Yet Another Round

Short and Sweet Interview With Seth Godin: Liars, Blogs and RSS

Bombed Promotion - Back-End Success

The International Direct Marketing Fair Report

George Bush and the Parachute PR Stunt

Reaching People With a Creative Message

BTI Communications: Reaching #1 Search Engine Rankings With RSS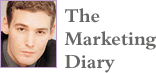 Read about real-life marketing and project management experience, views and results. Follow our projects and see what worked and what didn't and especially what you can learn from our mistakes and successes.
Edited by Rok Hrastnik
Unleash the Marketing & Publishing Power of RSS

The e-book that is defining RSS marketing.

Directly Grabbing RSS Subscribers and Getting Syndicated Through Pheedo RSS Advertising

Why is Everyone Missing the RSS Transactional Messaging Opportunity?

Is Amazon Missing the RSS Advertising Opportunity?

Will Yahoo! Pipes Increase Content Theft?